You are here:
Home
1
/
Our Blog
2
/
School Law
3
/
Supreme Court Decision: Greater Educational Benefits For Special Education...
Recent Supreme Court Ruling: Endrew F. v. Douglas County School District
Recently the United States Supreme Court in a unanimous decision changed the standard of what each child with an IEP (Individualized Education Program) is entitled to receive from his/her school district. In Endrew F. v. Douglas County School District, the Supreme Court revisited the question of what level of educational benefit is owed to a child with an IEP. Originally the Court addressed this in the seminal 1982 case of Board of Education v. Rowley. In Rowley, the Supreme Court held a child's IEP must be "reasonably calculated to enable the child to receive educational benefits." However, the question that courts have grappled since Rowley is deciding how much educational benefit a school district must offer in an IEP to meet the statutory requirement and provide a child a free appropriate public education (FAPE). The Court in Endrew F. has answered the question as to the amount of educational benefit a child with an IEP should receive from the School District.
Endrew F. is a case from the 10th Circuit where courts have determined the Rowley standard means a child is due "some" educational benefit. This has been interpreted as meaning slightly more than de minimis or trivial. Endrew is a student with autism and a diagnosis of ADHD who attended the Douglas County School District (the District) from preschool through fourth grade and had an IEP each year. However, Endrew's parents sent him to a private school for fifth grade due to a disagreement over the sufficiency of the goals in his IEP. They then filed a complaint with the Colorado Department of Education claiming that their son had been denied a FAPE and sought reimbursement for the private school tuition. The hearing officer determined that Endrew had made "some academic progress" while attending the District, thus he had not been denied a FAPE. The circuit court and the U.S. Court of Appeals for the 10th Circuit agreed with the hearing officer. The 10th Circuit stated that the school district was only obligated to provide an educational benefit that was "merely more than de minimis."
"Every Child Should Have the Chance to Meet 
Challenging Objectives"
In Endrew F., the Supreme Court answered the question of how much educational benefit a school must provide in order for a District to meet its obligation under the federal law, the Individuals with Disability Education Act (IDEA). The Supreme Court held that, "…a school must offer an IEP reasonably calculated to enable a child to make progress appropriate in light of the child's circumstances." In other words whether the progress is appropriate or not is measured according to the particular needs of that student based upon "the child's present levels of achievement, disability, and potential for growth."
The Court recognized that there is a spectrum of students with disabilities "with infinite variations" between the two ends of the spectrum. Significantly, the Court held that districts should have high expectations and develop appropriate IEPs for all students no matter their levels of ability. The Court recognized that "every child should have the chance to meet challenging objectives." The backdrop for the Court's decision is the IDEA which the Court references as a "promise" to provide "access to an education" so that students can work toward academic and functional advancement.
No doubt some school districts will argue that no change in practice is necessary given the Court's decision in Endrew F. The district will submit it is already meeting this higher standard because the IEPs are individualized for each student and therefore are already drafted to enable students "to make progress appropriate in light of the child's circumstances."
However, given the decision in Endrew F. the special education landscape should change after 35 years under Rowley. Clearly, by agreeing to hear the case and delivering a unanimous decision in a divisive climate the justices felt that clarification and uniformity was needed. The Court was emphatic, "that this standard is markedly more demanding than the 'merely more than de minimis' test" previously relied upon. The effect of Endrew F. remains to be seen but certainly "de minimis" and "trivial" educational benefits are no longer adequate or allowed for special education students with an IEP.
The Court's decision in Endrew F. reminds us that a child's IEP is very individualized based on the student's needs and abilities.
If you have questions or concerns about whether your child's IEP is reasonably calculated to enable your child to make progress appropriate in light of his/her circumstances and your child attends a school in Wisconsin contact us at 262-827-1700 for a no charge initial consultation.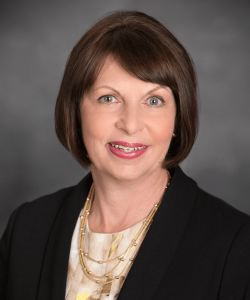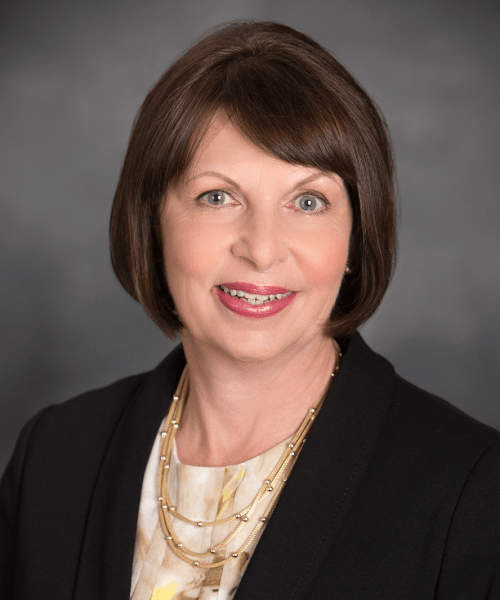 By Patricia N. Engel
Ms. Engel represents students and their parents in school law matters and special education issues throughout the State of Wisconsin. As a former special education teacher, Ms. Engel is uniquely qualified to understand and address the diverse and difficult educational issues that families encounter, including disability issues and disciplinary matters.
Disclaimer Policy: The information on this website is not legal advice, nor is it intended to be. You should always consult an attorney for advice for your individual situation. We invite you to contact us by letter, by phone or by email. Initial contact creates no attorney-client relationship. Please avoid sending confidential information to us until an attorney-client relationship has been established.