When you hear the words "worker's compensation," what probably comes to mind is a situation where a worker slips and falls in the workplace or gets hurt from a piece of equipment or machinery. While those types of one-time injuries are common and generally entitle injured workers to payment of worker's comp benefits including medical expenses, partial lost wages, and other costs associated with their injuries, there is another category of medical conditions or disorders covered by Wisconsin's worker's compensation laws: repetitive motion injuries.
The experienced worker's compensation attorneys at Schott, Bublitz & Engel work hard to help injured workers recover the compensation they are entitled to receive, whether their injuries are the result of single occurrences or have developed over days, weeks, months, or years on the job.
What are Repetitive Motion Injuries?
It can be difficult to know if you are suffering from a repetitive motion or "exposure" type injury. Unlike one-time traumatic injuries, repetitive motion injuries occur over time and are not always obvious to persons who are not doctors or lawyers, and even those professionals can and often will disagree on whether a medical condition is a repetitive motion injury. Sometimes called occupational exposure or cumulative trauma injuries, repetitive motion injuries come from repeating the same motion over and over again. There are different types of such injuries, and they can affect any part of your body.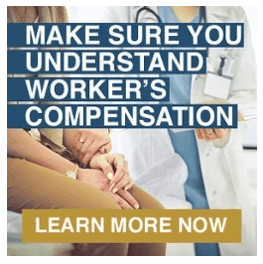 Repetitive motion injuries can often manifest as neck or lower back problems, carpal tunnel issues in the wrists, or as tendonitis, bursitis or tears in the shoulders, elbows, hips, or knees. They can occur when workers have to bend down, reach for, twist, lift, grip, work with or carry heavy or awkward objects as part of their job duties. While the human body is arguably the most remarkable instrument ever developed in terms of its ability to learn and to do almost any kind of job under the sun, it is not meant to be a robot – doing the same thing over and over again.  Just like with any machine, the body cannot continue working forever at full steam all the time. As in a car or machine, the parts of the human body need to be cared for, lubricated, and sometimes replaced. Cartilage wears down. Bones fracture. Discs herniate. Ligaments tear. Arthritis accumulates. When your work duties cause this breakdown, worker's compensation should cover it.
When do Repetitive Motion Injuries Qualify for Worker's Compensation?
Worker's compensation laws require proof that the injury was a result of the job in order for an injury to qualify for benefits. Fortunately for repetitive motion injuries in Wisconsin, you don't need to prove that your job duties were the only cause of your injury. In some cases, such a requirement would make it nearly impossible to obtain benefits.
Rather, your job can be one of several main contributing factors and still be considered a "work injury" under the law. You may be eligible for worker's compensation for a repetitive motion injury even if you had a pre-existing condition that, when combined with having to move your body in a certain way at work, ­caused you to miss work and seek medical attention. However, to have that paid for under worker's compensation, you must be able to show that your job duties were at least one of the material, main or significant factors contributing to your condition that needs treatment.  That burden of proof is not always an easy hurdle to clear. An attorney with experience helping other people in your line of work win their claims can help you identify and document the cause(s) of your injury.


What Should I Do If I Believe I've Suffered a Repetitive Motion Injury?
If you believe your injury was caused because of your job, it is important to visit your doctor to discuss your symptoms and describe the types of movements or activities that you do at your job that you believe may have contributed. Your doctor will be able to evaluate and document what you tell them at your visit so that they can help you. This medical documentation will also be important if you choose to pursue worker's compensation benefits. If your doctor believes your job is contributing to the problem, you will likely be given limitations or restrictions to do your job in a different way.
If your doctor gives you restrictions to change your job activities, that is often one clue that you may be suffering from a repetitive motion injury. A doctor would not ask you to change how you do your job if they thought it was helping, or at least not hindering, your healing and recovery. In other words, if you have restrictions, there is an argument that your job hinders or contributes to your ongoing medical problem and may actually be one of the causes of that problem.  At that point, you may want to report it to your employer (since you will already likely be giving them the restrictions) or contact a lawyer. As stated above, it can be hard to know if you have been suffering from a repetitive motion injury, and a qualified worker's compensation attorney can help you understand your situation and help you make a claim for benefits.
If you are suffering from a repetitive motion injury that you believe developed because of your job duties, the skilled worker's compensation attorneys at Schott, Bublitz & Engel may be able to help. Contact us today online or call us at 262.827.1700 to learn more and to schedule a consultation.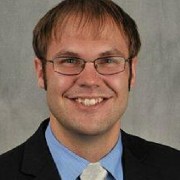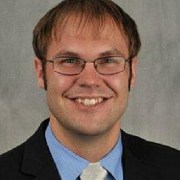 By Raymond H. LaBarge
Attorney Raymond LaBarge focuses his practice primarily on representing clients across Wisconsin in Workers Compensation and Personal Injury including complex cases involving third party litigation; injuries that are now permanent or have required surgery; and lawsuits against construction, transportation, trucking, shipping, cleaning, snow removal, and other industries. Attorney LaBarge is known for his approach of litigating focused on his client's goals first and foremost and preparing his clients for their case to get the best outcome possible.
Disclaimer Policy: The information on this website is not legal advice, nor is it intended to be. You should always consult an attorney for advice for your individual situation. We invite you to contact us by letter, by phone or by email. Initial contact creates no attorney-client relationship. Please avoid sending confidential information to us until an attorney-client relationship has been established.