After operating together for over three years, we are pleased to announce the upcoming full merger of the law practices of Schott, Bublitz & Engel s.c. and Jastroch & LaBarge. As of April 1, 2017, the combined firm will conduct business as Schott, Bublitz & Engel s.c. located at 640 W. Moreland Boulevard, Waukesha, Wisconsin. Please feel free to contact us at 262-827-1700 or 262-547-2611.
Both firms have a long history of success. Jastroch and LaBarge has been serving Waukesha and the surrounding counties since 1978. Schott, Bublitz & Engel s.c. has been providing quality legal services throughout the State of Wisconsin since 1994. The growth of Schott, Bublitz & Engel s.c. over the past 23 years has been based primarily on referrals from our client base and on referrals from other professionals. Quite often other lawyers refer us their difficult and complex cases. To handle these cases, we have attracted high-quality, committed professionals and invested in their professional development and training. As a result of those efforts, we have experienced excellent growth over the past several years. This success is also directly related to our clients placing their trust in us.
We decided to seek a merger with another law firm because we believe that a larger organization will allow us to provide more depth at the firm. A larger organization means that we can now offer our clients broader legal expertise in more practice areas.
By combining with the employees of Jastroch & LaBarge, we can continue the tradition of providing excellent legal services, deep legal expertise, and an environment our clients and associates want to be a part of. However, there are several things we want to point out that will not change:
You will continue to work with the same legal professionals that you have in the past.
Our fee structures will not change.
The services we have provided to you in the past will continue to be offered.
As you may know, in 2016 we also finalized the total remodeling of the offices at 640 W. Moreland Boulevard, Waukesha. We will continue to operate from these offices, which are conveniently located across the street from the Waukesha County Courthouse and easily accessible from I-94.
We are grateful for the loyalty of our clients and confident that the combined forces of Schott, Bublitz & Engel s.c. and Jastroch & LaBarge will serve you even better. If you have any immediate or future legal issue that arises in your personal or business life, please contact me on my direct office line, 262-827-8920. We look forward to continuing to be your legal counsel in the future.
An Experienced Attorney Can Help Create a Strong Parenting Plan
In addition to the mandatory elements identified above, the parenting plan can also be an opportunity to include additional relevant factors for the court to consider in determining custody and placement of your minor child. For example, you may want to include information about how transportation will be handled during visitations and transfers between parents, plans for the child's religious upbringing, visitation with your child's extended family members, or other issues or concerns that may be relevant to your child in particular.


While evidence may be collected by a Guardian ad Litem, you also have the right to compile your own evidence relevant to custody and placement disputes for the Court to review. The experienced family law attorneys at Schott, Bublitz & Engel work with divorcing parents every day. While there are never guarantees about how a court will rule, our skilled attorneys can help parents create parenting plans and compile relevant evidence to persuade the court to make custody and placement decisions with complete information.
To learn more about how our attorneys can help with your family law case, contact us in Waukesha today online or call us at 262.827.1700.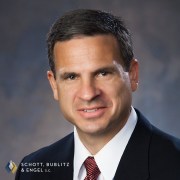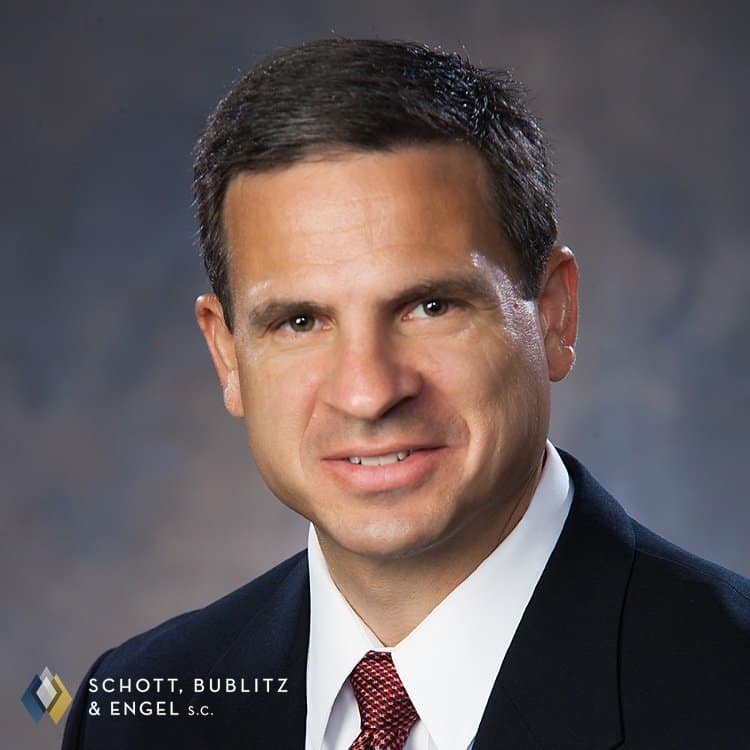 By Patrick J. Schott
Patrick J. Schott is a founding shareholder of Schott, Bublitz & Engel, s.c. His practice is devoted to complex litigation.
Disclaimer Policy: The information on this website is not legal advice, nor is it intended to be. You should always consult an attorney for advice for your individual situation. We invite you to contact us by letter, by phone or by email. Initial contact creates no attorney-client relationship. Please avoid sending confidential information to us until an attorney-client relationship has been established.