2023 is set to be an exciting year for our firm, starting with welcoming two new shareholders at Schott, Bublitz & Engel, s.c..
We proudly announce AnnMarie Sylla and Raymond LaBarge as our firm's newest shareholders. Attorneys Sylla and LaBarge have been valuable members of the SBE team and have consistently proven their work ethic to us and, more importantly, their clients.
"One of our great pleasures is promoting from within the firm because it shows that there is no ceiling at SBE," said Attorney Patrick Schott, founding shareholder. "AnnMarie and Ray are examples of attorneys who have shown that they value client service above all else, and their leadership in this regard made them a natural fit for partnership at our firm."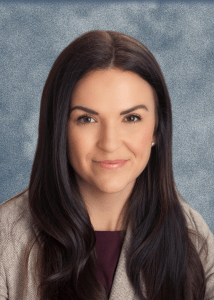 Attorney AnnMarie Sylla
Attorney AnnMarie Sylla focuses her practice on litigation and primarily practices in the areas of family law and Social Security Disability advocacy. Ms. Sylla represents clients across southeastern Wisconsin in complex family cases involving divorce, paternity, child custody, restraining orders, and maintenance disputes.
Ms. Sylla has been a member of the State Bar of Wisconsin since 2013, and has served on the Board of Governors for District 6 (Waukesha County) since 2020. She currently serves as President of the Board of Directors for the Waukesha County Bar Association and is a member of the American Bar Association and Association for Women Lawyers. During her undergraduate career at Marquette University, Ms. Sylla studied abroad in Chile where she became proficient in Spanish. During law school, Ms. Sylla was named to the Dean's List each semester, held an internship with the Massachusetts Attorney General's Office, and clerked for a litigation law firm before obtaining her Juris Doctor degree.
AnnMarie is ready to take on new and bigger challenges as she assumes the role of shareholder. "I am very excited about assuming my new role as shareholder. I look forward to continuing to grow our firm and family law practice," said AnnMarie.
Attorney Ray LaBarge
Attorney Raymond LaBarge specializes in worker's compensation, civil litigation, personal injury, landlord/tenant disputes, and traffic defense. Of particular note, he has been able to assist many clients with obtaining worker's compensation benefits when benefits have been denied or wrongfully withheld without having to file for a hearing and incur unnecessary litigation delays and costs.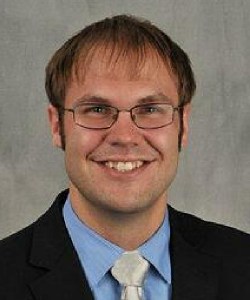 Attorney LaBarge earned his undergraduate degree with double majors in Computer Engineering and Computer Science from the University of Wisconsin-Madison. He graduated early from the University of Wisconsin Law School and was awarded a scholarship from the Wisconsin Association of Workers Compensation Attorneys, led his fellow law students as a director of a pro bono legal organization and was a member of the Christian Legal Society. Attorney LaBarge was also granted an internship for the Legal Assistance to Institutionalized Persons project at Frank J. Remington Center housed at the law school representing criminal defendants and interned for Judge Brian Blanchard of the Wisconsin Court of Appeal, District 4 in Madison.
Attorney LaBarge is a member of the State Bar of Wisconsin, Waukesha County Bar Association, Wisconsin Association of Worker's Compensation Attorneys and Wisconsin Association for Justice.
Attorney LaBarge said, "I look forward to helping the firm grow and making sure that every client's needs are met at the highest level."
######
About Schott Bublitz & Engel, s.c.
At the law firm of Schott, Bublitz & Engel s.c., we offer advice and results-oriented representation for individuals, families, and businesses in Waukesha, Brookfield, and throughout Wisconsin. We have the knowledge, experience, and skills necessary to resolve your legal issues in and out of court, including cases involving civil litigation, business and corporate law, personal injury, worker's compensation real estate, criminal and OWI defense, family law, and estate planning.