The answer to this question is that it depends, but generally yes. Worker's compensation is your only option to sue your employer for personal injuries that occur on the job. This includes both physical and mental injuries from work – those that happen in a single accident, or that happen over a whole career. Thus everything from a knee sprain from a fall on the job to back pain from years of working with heavy products, even unusually high anxiety caused by work, can be a worker's compensation claim.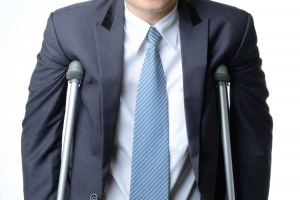 Over a hundred years ago, the Wisconsin Legislature decided that because work injuries are an extremely common thing in the everyday workplace, a system separate from the courts would be a better alternative than having employees always suing their employers. No jury trials, and to the extent possible, no lawyers. That system was called workmen's compensation, and nowadays, it has been renamed to a more correct label of worker's compensation. Because the purpose of this system is, in part, to avoid countless lawsuits of employee vs. employer, the courts have ruled that worker's compensation has been the only option to pursue if you get hurt at work.
With this same goal of efficiency in mind, the Legislature also decided that it generally would not matter whose fault it was when an injury happens at work. So long as work contributed to the cause and they did not hurt themselves intentionally, workers should be paid compensation to treat their injuries and some of their wage loss for missing work. The law requires that employers have enough insurance or funds on hand to cover their employees' work comp claims.
However, one exception to the general rule above is when your employer is not the only one responsible, but a third party caused your injury. Who is a third party? This can be a complete stranger or a co-worker. As an example, if you drive a delivery route or drive to customers for your employer and are hurt in a car accident, then you are still able to sue the person responsible, and can claim worker's compensation benefits as well.
If you are injured by a third party, even if you are being paid worker's compensation after an accident, you may still need a lawyer. You may be able to recover your full lost wages, pain and suffering, and other damages from the third party, even though worker's compensation will only pay for some of your wage loss and related medical expenses.
Recent developments in the law allow a worker's compensation insurance company to settle your case against a third party without your consent. The insurance company is going to make sure they get paid back, so you need an experienced worker's compensation lawyer to make sure you get the same. A good attorney can be your voice so that you are not left without payments to make you whole. If you think this type of situation may apply to you, please call Attorney Ray LaBarge at 262-827-1700 and he can help you pursue all of the compensation you may be entitled to.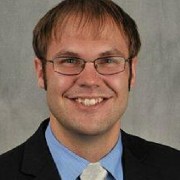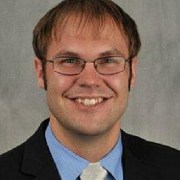 By Raymond H. LaBarge
Attorney Raymond LaBarge focuses his practice primarily on representing clients across Wisconsin in Workers Compensation and Personal Injury including complex cases involving third party litigation; injuries that are now permanent or have required surgery; and lawsuits against construction, transportation, trucking, shipping, cleaning, snow removal, and other industries. Attorney LaBarge is known for his approach of litigating focused on his client's goals first and foremost and preparing his clients for their case to get the best outcome possible.
Disclaimer Policy: The information on this website is not legal advice, nor is it intended to be. You should always consult an attorney for advice for your individual situation. We invite you to contact us by letter, by phone or by email. Initial contact creates no attorney-client relationship. Please avoid sending confidential information to us until an attorney-client relationship has been established.