When your business enters into an agreement with a vendor to provide products or services, you make business decisions based on the agreed-upon price for those products or services. If a vendor raised its prices after your contract was signed, you may be able to challenge that price hike.
Legal contracts are binding on all parties to the agreement. That means that the vendor must deliver its products or services according to the terms outlined in the contract. Similarly, your business must pay for those goods or services as agreed.
Considerations When a Vendor's Prices Go Up
Generally speaking, neither you nor the vendor has the right to unilaterally change the agreed-upon terms. But some contracts are crafted in anticipation of future changes in the size and scope of projects, with the flexibility for price adjustments.
If you and the vendor agreed to a certain price but the invoice indicates your business owes a higher amount, it's possible the higher price is simply the result of a clerical error. If you've requested that the vendor honor the original price but were told that your business owes the full amount charged, even though it's different than what you believe you contractually agreed to pay, you may benefit from consulting a business litigation attorney.
How a Business Litigation Lawyer Can Help with Contract Disputes
Your vendor may have breached the contract by refusing to honor the agreement's original terms. If that's the case, your business may be entitled to compensation and damages.
An experienced business attorney will be able to help you evaluate the contract's terms and provisions and identify if there are contractual exceptions that could excuse the vendor's price increase. For example, a multi-year contract may give the vendor the legal right to raise prices up to a specified maximum or by a predetermined percentage.
If, after evaluating the contract and subsequent price hike, it is determined that the vendor breached the contract, a business litigation attorney can help by sending the vendor a formal notice of breach and demanding a response. If necessary, your lawyer can represent you in a formal legal action against the vendor.
Schott, Bublitz & Engel, s.c. Can Help Protect Your Business' Interests
Business owners who have entered into contracts with suppliers and other vendors should be able to rely on the vendor honoring the negotiated terms. When that doesn't happen, your business may benefit from legal representation. The business law and litigation attorneys at Schott, Bublitz & Engel, s.c. have helped businesses of all sizes, and in all industries, handle breach-of-contract disputes.
To learn more, contact the firm's Waukesha office today online, or call us at 262.827.1700.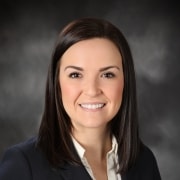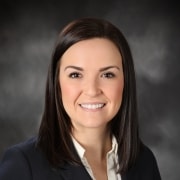 By AnnMarie Sylla
Attorney AnnMarie M. Sylla focuses her practice on representing clients across southeastern Wisconsin in litigation and family law including complex cases involving divorce, paternity, modifications of child custody and placement, child support and maintenance disputes. Attorney Sylla is known for her passion in fighting for her clients' interests.
Disclaimer Policy: The information on this website is not legal advice, nor is it intended to be. You should always consult an attorney for advice for your individual situation. We invite you to contact us by letter, by phone or by email. Initial contact creates no attorney-client relationship. Please avoid sending confidential information to us until an attorney-client relationship has been established.