Under Wisconsin's worker's compensation law, injured workers are generally limited to recovering under their employer's worker's compensation insurance. Worker's comp provides coverage for things like the worker's medical expenses related to the injury and benefits for part of the worker's lost wages and functionally disabled body parts. However, worker's compensation generally does not give the worker the right to pursue damages for pain and suffering in court. An important exception to this general rule is if your injuries were the result of an equipment malfunction or other flaw. In such a case, you may have a compensable claim against the companies who manufactured and/or serviced the machinery that injured you because you are claiming your damages against someone or some business other than your employer.
Workplace Injuries May Result in Serious, Life-Altering Consequences – No Matter Your Industry
Equipment malfunctions or flaws sometimes have relatively minor consequences, but often a battle between a machine and a human worker unsurprisingly does not end well for the worker. Injuries to workers can be severe and wide-ranging, from broken bones to traumatic brain injuries, amputations, burns, scars, disfigurement, and other life-altering injuries. Many of these incidents may leave injured workers unable to work or in a limited capacity to work either temporarily or permanently. Flawed equipment in the workplace can also be fatal.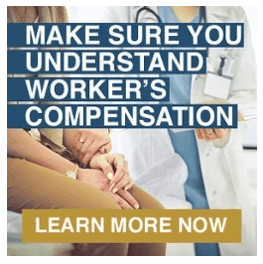 Don't assume that only workers in the manufacturing sector are at risk. The reality is that you don't need to work in a factory setting to be injured by flawed equipment. Other common situations can include a nurse being hurt using a faulty patient harness or a laborer in the trades injured while moving something that they shouldn't because a hoist, lift, crane or winch broke. Though perhaps not as common, even office workers can suffer injuries because of an equipment malfunction. These claims are just as valid as a factory worker's.
Whatever type of equipment caused your injury, you may have recourse beyond Wisconsin worker's compensation. In some cases, it is possible to prove third-party liability, showing that someone other than your employer was responsible for your injury.
Why Consider a Lawsuit After a Workplace Injury?
The Wisconsin worker's compensation system is designed to provide benefits for people who get hurt at work, paying doctor's and hospital bills, and providing for temporary or permanent disability payments, depending on the scope and severity of the worker's injuries. Unfortunately, the system is not designed to pay back everything you may have lost from injury – a good night's sleep, a day to relax without pain, a favorite activity you do for fun, a relationship with a loved one that will never be the same.
If a mechanical defect or other flaw led to your injury, the manufacturer or servicing company could be at fault. The problem could also be indicative of a workplace environment that simply isn't safe or lacks proper safety controls. In such cases, holding the responsible party accountable by filing a lawsuit can allow you some means of recovering what you lost, at least in a monetary sense, and may help prevent other workers from becoming injured in the future.


What to Do After Being Injured by Flawed Equipment
Any time you suffer a workplace injury, it is important to let your employer know what happened as soon as is reasonably possible. You should also try to document the injury while it is fresh in your mind, capturing details about what happened. If co-workers or others saw what happened, document what they witnessed. Seek medical attention and follow through with all provider-recommended actions and treatments.
If you believe malfunctioning or otherwise-flawed equipment led to your injury, talk to a skilled worker's compensation attorney who also handles third-party liability matters to determine how you should proceed. Don't wait. Precious evidence may be lost, including witnesses and documents, with each day you delay.
Workplace injuries can be devastating. If you were injured in the course of your employment, an experienced worker's compensation attorney at Schott, Bublitz & Engel can help you understand your rights and pursue the compensation the state of Wisconsin says you are entitled to receive. To learn more, contact us online or call us at 262.827.1700 today.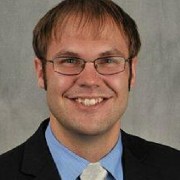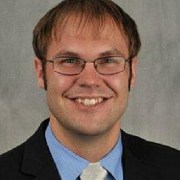 By Raymond H. LaBarge
Attorney Raymond LaBarge focuses his practice primarily on representing clients across Wisconsin in Workers Compensation and Personal Injury including complex cases involving third party litigation; injuries that are now permanent or have required surgery; and lawsuits against construction, transportation, trucking, shipping, cleaning, snow removal, and other industries. Attorney LaBarge is known for his approach of litigating focused on his client's goals first and foremost and preparing his clients for their case to get the best outcome possible.
Disclaimer Policy: The information on this website is not legal advice, nor is it intended to be. You should always consult an attorney for advice for your individual situation. We invite you to contact us by letter, by phone or by email. Initial contact creates no attorney-client relationship. Please avoid sending confidential information to us until an attorney-client relationship has been established.