I'm An Accident Victim, Should I File A Lawsuit?
Should you get a lawyer after a car accident? Or any accident? We often receive phone calls from injury victims who delayed contacting an attorney for help because "I am not the kind of person that would ever file a "lawsuit." There is a societal perception—one I would argue is a fiction created by special interests aligned with the insurance industry—that there are too many lawsuits being filed by undeserving accident victims and they don't want to be labeled in that way. But now they have learned that the insurance company is not willing to even pay all of their medical treatment bills, much less wage loss and pain and suffering damages and they are understandably frustrated.
Some accident victims wait so long before they contact an attorney for assistance that either the evidence of their case is lost or the statute of limitations applicable to their personal injury claim (generally 3 years in the State of Wisconsin) has run and now they are forever barred from being able to pursue their claim for damages. All because they didn't want to be seen as "one of those kinds of people" that would file a personal injury lawsuit.
State of Wisconsin Personal Injury Lawsuits
Let's clear up some misconceptions. First, at least in the State of Wisconsin, it is not accurate that there is a personal injury lawsuit explosion. Court statistics show that the number of personal injury lawsuits being filed has actually gone down, not up, over the years. Moreover, of those personal injury lawsuits that are filed, most resolve without the need for a jury trial through court-ordered mediation.
Second, there are already laws on the books to deal harshly with frivolous lawsuits, so even if an attorney wastes his or her time handling a claim that lacked any merit, the attorney does so at the peril of monetary sanctions that could be imposed by the Court.
Personal Injury Negotiations and Settlement Information
Third, the mere fact that an accident injury victim hires an attorney to represent him or her on a claim does not automatically mean that a "lawsuit" is or will be filed. Many, if not most, personal injury claims are negotiated and settled with the at-fault insurance company adjuster through an informal claims handling process so that the injury victim's name is never entered into CCAP (Consolidated Court Automation Program where injury victims worry their neighbors or employers could be snooping on the public internet site). Often an injury victim never has to appear to give testimony under oath at a deposition or at trial and does not have to suffer the indignity of attending an adverse insurance medical evaluation whose reports are often insulting or demeaning to accident victims.
In conclusion, don't let myths and misperceptions about the kind of people that file "lawsuits" cause you to delay consulting with an experienced personal injury attorney to preserve all evidence immediately after an injury and discuss your rights. Your personal injury claim will not result in the filing of an actual lawsuit unless you give your lawyer permission to do so based on his or her recommendation that the at-fault party or the insurance company has not made a fair offer of settlement to you.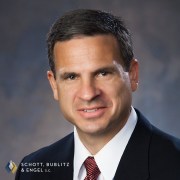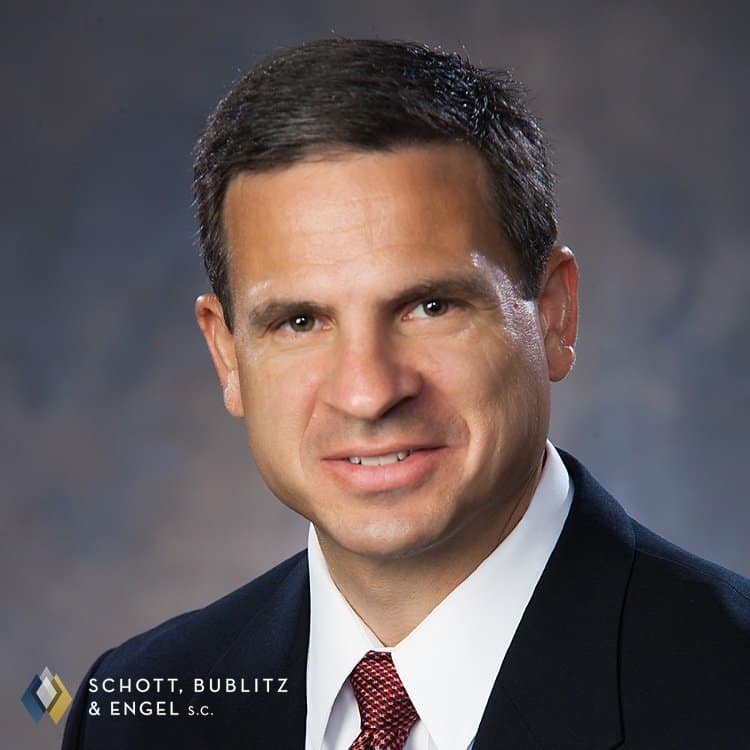 By Patrick J. Schott
Patrick J. Schott is a founding shareholder of Schott, Bublitz & Engel, s.c. His practice is devoted to complex litigation.
Disclaimer Policy: The information on this website is not legal advice, nor is it intended to be. You should always consult an attorney for advice for your individual situation. We invite you to contact us by letter, by phone or by email. Initial contact creates no attorney-client relationship. Please avoid sending confidential information to us until an attorney-client relationship has been established.