In 2017 the PEW Research Center's Internet & American Life Project found that over 77% of American adults have smartphones and the 2015 PEW report showed 92% of Americans own a cell phone. These types of devices are routinely used to take pictures and videos. This technology is impacting many personal injury and accident claim cases in a number of ways—some good and some bad.
Pro's of Photos For Your Personal Injury Case
First, an example of the good. Because many people have phones with cameras, it is rare that an accident involving injuries would occur and a camera not be available from someone, either the injured person or a witness. This often results in early documentation of hazardous conditions of property in slip and fall cases. Pictures also can almost immediately be used after a vehicle accident to record the positions of the vehicles or other factors that may be useful if these issues are contested later, such as tire marks or road conditions. Most of these photos or videos will also accurately record the time at which the photo or video was taken, which may be useful later as evidence. If this evidence is not immediately obtained, it could be lost forever.  Similarly, photographs of injuries, whether suffered in a motor vehicle accident or other injury case, can be very helpful as evidence if needed to prove the severity of an injury to an insurance company or in court later. Just think about the recent United Airline passenger being forcibly dragged off his flight as an example of instant documentation. With such evidence, there is little room for dispute regarding the facts shown in the video or in pictures.
There is no doubt that the video images were instrumental in reaching the recently reported settlement of that injury claim. If you have been injured in a car accident, motorcycle accident, by a dog bite or any other way use your phone to:
Photograph your injuries & property damage
Photograph the scene; tire marks, collision points, etc.
Only submit the photos to your attorney, not the insurance adjusters or other party in the accident until instructed by your attorney or ordered to do so.
Generally, if you contact an attorney and your attorney instructs you to take the photographs, then you and your attorney can make the decision of whether and when the photographs are disclosed to the insurance company.  Contacting an attorney is, however, important when making the decision of whether to photograph evidence, the sooner the better.
Con's of Photo's For Your Personal Injury Case
One downside of most everyone having a camera on hand is that if the matter is presented to an insurance adjuster or proceeds to trial, then the adjuster or a jury may expect to see that kind of early documentation in a case. Often when someone is critically or seriously injured, they are either unable to take pictures or videos or the recording of the evidence of an injury is not immediately a top priority. Therefore, the evidence is not retained photographically. If photos are not taken immediately after an accident, this could weigh against the injured party in trying to prove the case either to an insurance company or in court. In this manner, the absence of photographs or videos could have a negative effect on a case. This is a scenario several of my clients have encountered in the past. A personal injury law firm can also assist you in this regard.
Photo's Used Against Your Accident Claim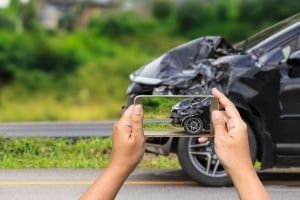 In some cases, photos that are taken immediately after an accident, while meant to support a claim, could actually be used against the claimant. For instance, if the photos are taken and show facts that are adverse to the claimant, such photos could be obtained through a subpoena, which is a court-ordered demand which requires that a person to attend a court or produce evidence. Unwittingly, a person could negatively affect the case. One way to protect against having to later produce the photos to the opposing party is to have your attorney direct that you take the photos. In this manner, the argument can be made that the photos, if not supportive of a claim, do not have to be produced under the attorney work product doctrine. This is a legal doctrine which provides that a client generally does not have to produce materials that were recorded or created at the direction of a person's attorney.
Overall, photographing or videoing either an accident scene or injuries from an accident could be very helpful if a person is going to later make a claim for the injuries received in an accident. If such photos are not available later, it could have an adverse effect on the case.  To gain more insight on the documentation of your injury case, schedule a free consultation below.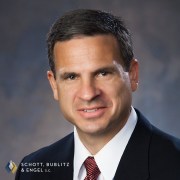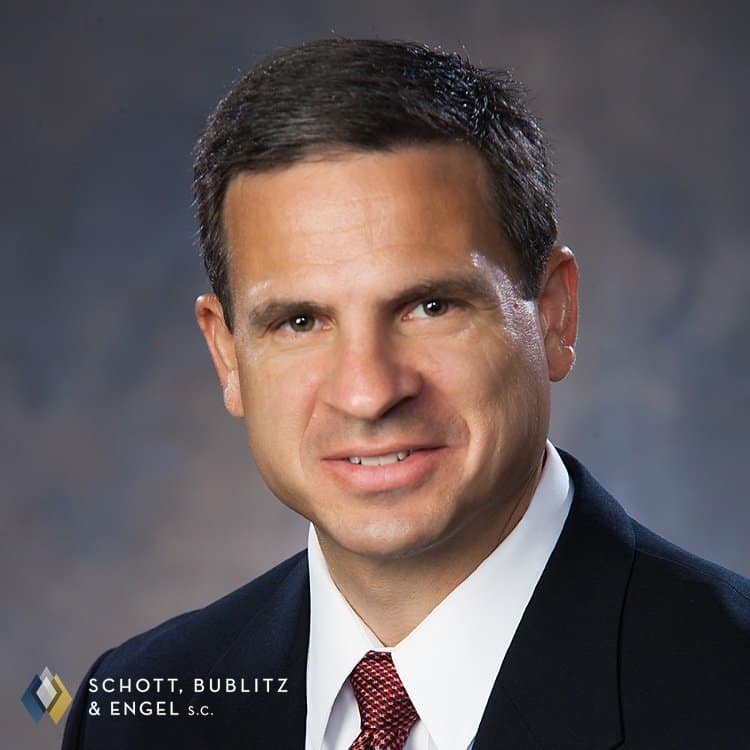 By Patrick J. Schott
Patrick J. Schott is a founding shareholder of Schott, Bublitz & Engel, s.c. His practice is devoted to complex litigation.
Disclaimer Policy: The information on this website is not legal advice, nor is it intended to be. You should always consult an attorney for advice for your individual situation. We invite you to contact us by letter, by phone or by email. Initial contact creates no attorney-client relationship. Please avoid sending confidential information to us until an attorney-client relationship has been established.