If you are injured in a car accident, you may find yourself dealing with medical appointments, undergoing tests and other treatment procedures for your injuries. This can be worrisome for anyone, especially if you don't know what to expect or how to prepare for your appointments. If you will be making a claim for your injuries against another person or their insurance company, you may wonder how your medical treatment will be referenced in the future in making such a claim.
In this guide, we will identify some common questions you should ask your doctor, questions you should be prepared to answer during your case, and the medical documentation and other information you may need to provide as part of your case.
Questions to Ask Your Medical Professionals
If you will be seeking compensation for your injuries after an automobile or other accident, your medical treatment and your treatment records may play a role in the success of your personal injury case. You may want to ask your doctor the following questions:
Can you help me understand ___________? Medical lingo, treatment plans and medication needs can be confusing to anyone who is not a medical professional. It is important that you fully understand the information that your doctor shares with you and your doctor's recommendations, so don't be afraid to ask for clarification if you need it.
What types of treatments might I need in the future? Your doctor may be mostly focused on your immediate medical needs by helping you get back on your feet after an accident. At some point, however, it may be important to get a feel for what your future treatment needs might look like. Knowing your options for future treatment needs may help ease your concerns. Asking this question may also provide helpful documentation if you will be demanding compensation for future treatment costs in your personal injury claim.
How much time will I need off work to heal? There may be a period of time after your accident during which you are not able to work, or during which you should have restricted work duties. If your work duties are interrupted by your injury, then you should document your need for time away from work right away. Most times, it is easier to obtain this documentation when you are in the midst of not working. Such documentation will assist later in making a claim for lost wages or a reduction in your ability to earn future income.
Questions You May be Asked
As with the questions you may ask your doctor or other medical providers, you should also be prepared to answer certain questions as your personal injury case progresses.
While these questions may seem invasive, they will be critical in settlement negotiations or, if needed, the trial of your case. Of course, you should always be truthful and complete with your responses.
What doctors did you see for treatment after the accident?
What did you tell your doctor about your symptoms when you sought treatment after the accident?
What injuries do you have because of the accident?
What health issues or injuries did you have before the accident?
Have you experienced other health issues or injuries since the accident?
What doctors have you seen over the past several years, and what treatments have you previously received – particularly as they relate to the area(s) of your body injured during the accident?
Were there any time gaps in your medical treatment after the injury? If so, why?
How have your injuries impacted your day-to-day life and activities?
Have your injuries resulted in time away from work?
How have your injuries affected your personal relationships?
What's the total amount of your medical expenses related to the accident so far?
Information You Should be Prepared to Provide for Your Personal Injury Case
If you seek compensation for your injuries, the personal injury law firm that represents you will need to provide medical documentation to support your claim. Some of those records include the following:
Records of your hospital stays/doctor's visits

Records of X-rays, CT scans, MRIs or other medical tests performed
Written treatment care plans
Doctors notes and recommendations about time away from work or reduced work schedules
Referrals to other medical specialists and proof that you followed through on the referrals by visiting those other doctors
Records from follow-up visits to document how long your injuries lasted
Documentation of prescriptions and any recommended over-the-counter medications
Your Personal Injury Lawyer can be an Important Resource
The aftermath of a vehicle or other accident may be overwhelming and stressful. The good news is that you don't need to go through this process alone. When you choose to work with an experienced personal injury attorney, you can be confident that you have a trusted resource in your corner helping you through your case.
Choose the personal injury lawyers that Wisconsin residents trust. Choose Schott, Bublitz & Engel S.C. To learn more about how we help clients and to schedule a consultation, call us at 262.827.1700 today, or contact us online.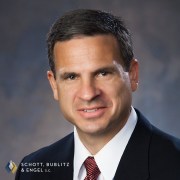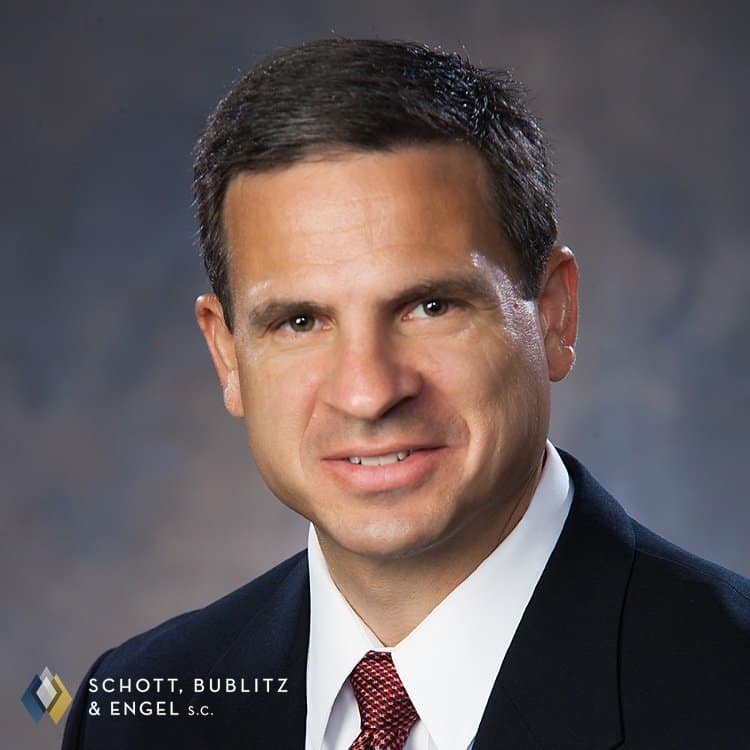 By Patrick J. Schott
Patrick J. Schott is a founding shareholder of Schott, Bublitz & Engel, s.c. His practice is devoted to complex litigation.
Disclaimer Policy: The information on this website is not legal advice, nor is it intended to be. You should always consult an attorney for advice for your individual situation. We invite you to contact us by letter, by phone or by email. Initial contact creates no attorney-client relationship. Please avoid sending confidential information to us until an attorney-client relationship has been established.