Driving or riding on all-terrain vehicles is a popular year-round activity for many Wisconsin residents and vacationers. As we enter the winter months again, many people are eagerly waiting for snow that is deep enough to enjoy snowmobiling. Outings on these recreational vehicles can be fun and often include family members, friends or neighbors.
Enjoying the great outdoors on an ATV or a snowmobile can, however, often lead to an injury. Although speed is frequently a factor in ATV or snowmobile injury cases, other factors such as a driver's age, experience level of a driver, alcohol use, helmet use (or non-use), terrain and vehicle condition can all be contributing factors that lead to severe consequences.
If you were injured in a snowmobile accident or other recreational vehicle accident, you may be entitled to receive compensation under Wisconsin law. These types of claims and cases can differ from car accident injury claims in several key ways.
Types of Accidents
You may be able to assert a claim for compensation if you were:
Injured because of another vehicle or snowmobile driver's negligence
A passenger on a snowmobile or an ATV driven by a negligent driver
On an ATV or snowmobile that was not maintained properly
Injured because of a defect with the snowmobile or the all-terrain vehicle
When injuries occur, they can be serious because drivers and riders are not enclosed like they are in a car. Head, neck and spine injuries can occur, as can hypothermia and even death.
Unfortunately, snowmobile and ATV injury cases are often compounded by the fact that accidents may occur on a remote wooded trail or out in the country where getting prompt medical attention is difficult to obtain. It can also be challenging after the fact to determine exactly what went wrong and caused the injury.
Potential Roadblocks to Recovering Compensation
In an injury accident where you were injured because of a snowmobile or ATV driver's negligence, you may assume that you will be able to receive compensation for your injuries.
The reality is that you may not be able to recover any compensation if the snowmobile or ATV driver didn't have any insurance (or didn't have enough insurance coverage) and doesn't have sufficient assets to cover your claim. If the negligent person does not have coverage or has insufficient coverage, you may be able to look to your own insurance policies to see if they provide coverage for your injuries.
Just as in any personal injury case, you will need to be able to prove negligence. This can be a hurdle in many snowmobile or recreational vehicle injury accidents. You'll need to show that someone else owed you a duty of care; that they breached that duty; that you were harmed because of that breach; and that you suffered damages as a result.
Because of the number of factors involved including, the locations where these types of accidents occur and the less formalized accident investigation procedures by authorities, it is important to retain the vehicle(s) and to conduct a thorough investigation as soon after the event as possible. Witness statements should also be obtained as soon as possible. These will be important to fully understand what caused the injury, in an attempt to recover damages.
A Snowmobile or Recreational Vehicle Accident Attorney Can Help Evaluate Your Case
Snowmobile or recreational vehicle accidents pose unique issues that are not present in an ordinary car accident case. A Wisconsin personal injury attorney with experience handling snowmobile or other recreational vehicle injury claims can evaluate your case.
If your lawyer feels that you have a strong case and are likely to be able to recover compensation from the responsible party or other insurance sources, the lawyer can advise you on the recommended next steps.
To learn more, and to schedule a free case evaluation, contact the knowledgeable, experienced recreational vehicle injury attorneys at Schott, Bublitz & Engel, S.C. in Waukesha by calling 262.827.1700 or by filling out our online contact form.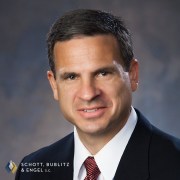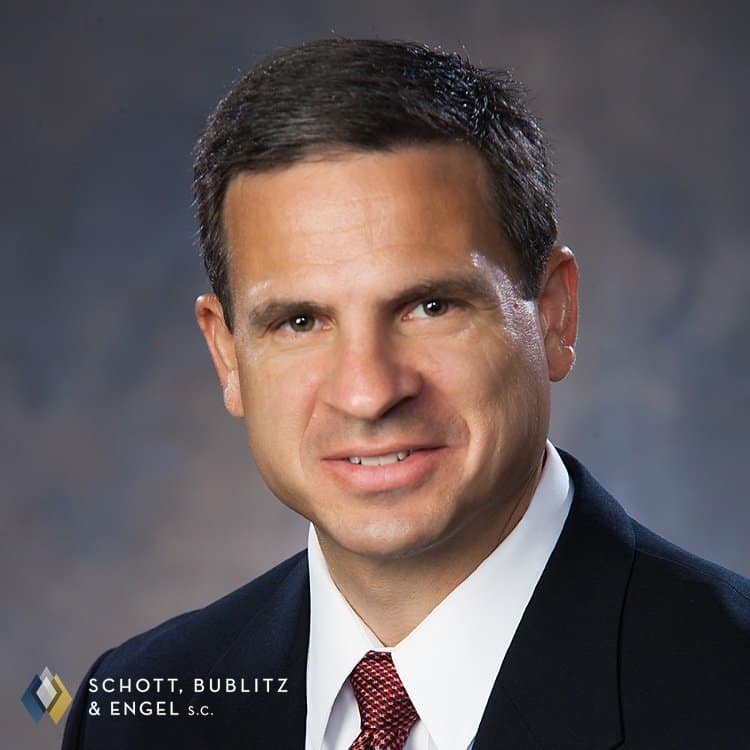 By Patrick J. Schott
Patrick J. Schott is a founding shareholder of Schott, Bublitz & Engel, s.c. His practice is devoted to complex litigation.
Disclaimer Policy: The information on this website is not legal advice, nor is it intended to be. You should always consult an attorney for advice for your individual situation. We invite you to contact us by letter, by phone or by email. Initial contact creates no attorney-client relationship. Please avoid sending confidential information to us until an attorney-client relationship has been established.