After an automobile, truck, motorcycle or ATV accident, you may be surprised at how quickly you are contacted by an insurance adjuster or claims examiner. While procedures vary among insurance companies, it's not unusual to be contacted while you are still in the hospital or while you are still being treated.
We often hear from automobile injury victims who are unsure as to whether they should talk directly to an insurance adjuster. As with other major decisions, you should carefully evaluate the pros and cons before deciding to negotiate a personal injury settlement on your own.
Pros
Prompt payment. The biggest "pro" of working directly with the insurance company is the speed in which the claim will likely be handled. If you accept the amount the insurance company offers as compensation after an accident and agree to sign a release, you may have a check in hand within weeks.
Easy when damage is limited to personal property. If the only damage from the accident was damage to your vehicle or other property and neither you nor your passengers were injured in any way, then going this route often makes sense. One thing to keep in mind in property damage cases is that you may be entitled to a rental car. If the accident was not your fault, the other driver or their insurance company is, by law, obligated to pay you reasonable rental value for the period in which you had no vehicle. However a second opinion is always advised.
Cons
Negotiation is a skill. Many people who decide to deal directly with insurance adjusters end up settling their claims for far less than what they could have likely obtained by working with a personal injury attorney. Unless you are a practiced negotiator, it can be difficult to advocate for your own rights.
Danger of being misconstrued. When you work directly with the insurance company, they will use the information you share with them when they make a settlement offer. When you are recovering from the accident, you may inadvertently make statements that could be misconstrued and used against you. In fact, you may end up hurting your right to recover fair compensation by making a casual misstatement. When you hire a personal injury attorney to represent you, your attorney will handle communications with the insurance company.
Pressure or intimidation tactics. Sometimes, automobile injury victims are also pressured or intimidated into accepting a low personal injury settlement amount. While this is not a universal truth, it unfortunately does happen. Victims may end up settling their case before they even know the full extent of their injuries. This can lead to additional financial and emotional stress that can last for years after the initial accident. After settlement agreements or releases are signed, courts are very reluctant to undo them.
Risk of not being compensated fairly. Insurance companies have one primary goal when it comes to settling automobile injury claims: settling them for as little money as possible. Unfortunately, that often means that automobile injury victims are pressured to accept a personal injury settlement amount that does not fairly compensate them for their injuries or damages. When you work with an experienced personal injury attorney, the lawyer will know the law that applies and will work hard to uncover and present all relevant evidence, with the goal of helping you get the best possible outcome for your case.
Added stress. The days, weeks and even months after a personal injury accident can be stressful and confusing. Having to deal with an insurance adjuster for injury compensation can just add to that stress. When you work with a personal injury lawyer, you can have the peace of mind that comes from knowing you have a skilled professional in your corner, handling communications with the insurance adjuster on your behalf.
A Personal Injury Attorney Can Help You Obtain Fair Compensation After an Accident
Choosing to work with a Wisconsin personal injury lawyer may help you obtain a larger settlement than what's initially offered by the insurance company.
To schedule a free evaluation of your case, contact the skilled, knowledgeable personal injury attorneys at Schott, Bublitz & Engel, S.C. in Waukesha today online, or by calling 262.827.1700.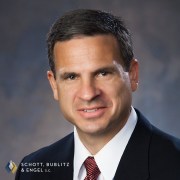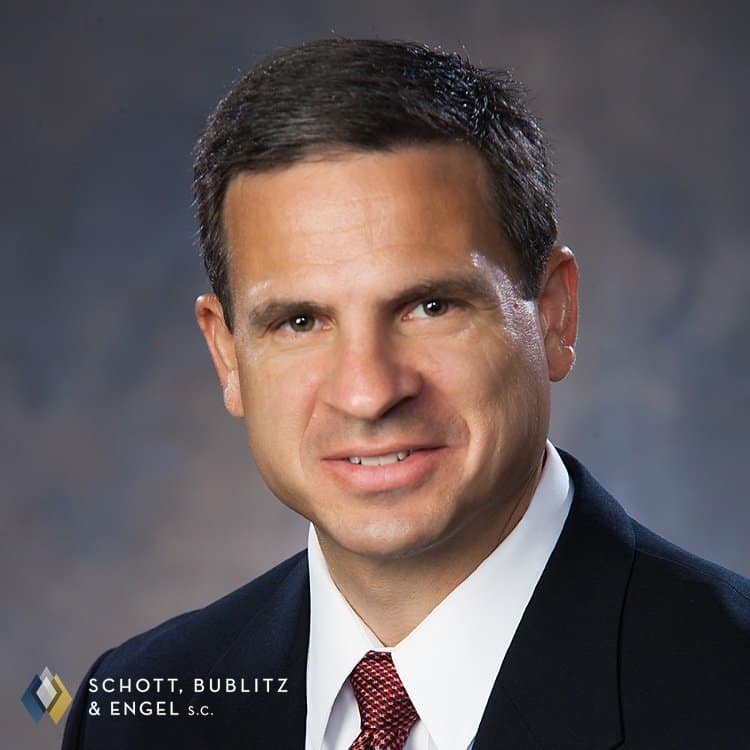 By Patrick J. Schott
Patrick J. Schott is a founding shareholder of Schott, Bublitz & Engel, s.c. His practice is devoted to complex litigation.
Disclaimer Policy: The information on this website is not legal advice, nor is it intended to be. You should always consult an attorney for advice for your individual situation. We invite you to contact us by letter, by phone or by email. Initial contact creates no attorney-client relationship. Please avoid sending confidential information to us until an attorney-client relationship has been established.